Jane... you really have nothing else to do and way too much time in your hand! That's how you spend your Sunday???? LOL
If a moderator close one topic it is not to reopen exactly the same with nothing more than newspaper article to try to justify yourself... You were insulting and derogative in the first place, now it is arrogance!
I do not trust the medias (NY time or other) since most of the time they do not check the facts... Last example: CNN and the incident on the Potomac!!!
Those article you are refering too were published in the very early hours of the aftermath, even one at 1.12am on Sept 7th... when you know that we managed to comes out of our shelters on the middle of the 6th of september and that there were no communication with the outside, can you really rely in what was written in this article ??? LOL... How naive... This is sensationalism and journalism! Neitherless most of the north american media are geographicaly challenged anyway and always refere to the whole island as "St Maarten - Philipsburg" without differenciating the French or the Dutch side. The NHC give numbers for St Martin and not St Maarten.
Beleive it or not, me too I was down here during Luis, and Marylin, and all the other who followed to other years, including Lenny, and I was there for the aftermath of all of them, and my official links to the Sous Prefecture de Marigot tells me exactly the same thing as what Barbara told you: No death reported on the Dutch Side - 9 Deaths reported on the French Side..
or maybe the dutch side burned the bodies to discard them and not to report them while the European were learning how to flush their toilet?
Now enough is enough !
Move on! this topic is closed as well!
Kind Regards,
Philippe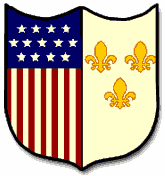 [
www.facebook.com
]