Thank you all and specially Barbara for your thoughs and help... I am not coming on gobeach very often lately for obvious reason, having my mind on something else, trying to figurate out how to bring her home if we ever have the chance to do so. We will continue the searches today, all our time beside work is for that, putting poster offering reward alongside the roads, in supermarket, talking to people, driving around slowly, looking in people's yard.... nothing... and all that with horiffic images and thoughts in mind about what she is going through now after what she already went through before in her life. She is a very shy and sensitive dog, doesn't trust people, she is very affraid of pretty much everything having be abused in the past, so our mind is full... And not to help the situation, yesterday a tropical wave went through teh island with lightning, thunder and very very very rain and flash floods... didn't slept at all thinking of her outside in these conditions.
My hope is fading aways, we don't feel to receive any support (or concerned...)from the vet responsible of that, except an add in the news paper, but no courtesy call for keeping us posted even if there is no news on his side - sometime knowing that he is involve or feels to be, could help us keeping our hope going... I know the island enought to know that many dogs disapeares and never reapeares, we don't know the reasons why, we only assume why through horror stories and rumors spreads out, but I keep my finger crossed that today will be the day we will have her back.
Thanks you all again for your support, and I know that even I am not showing up much around here, Barbara will keep you posted and let you know if there is something new...
Kind Regards,
Philippe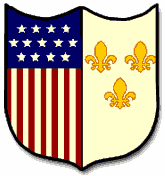 [
www.facebook.com
]