That's what I meant by "Link"...LOL...: FB's friend !!! LOL
Ok, this what we still nowaday call " Baie de la Potence" in French and in english "Galisbay"...It's where the former Gd st Martin stands. The english name is a deformation of the original name " Gallows Bay"... It was obviously named that way because it was a beach to die for!...
well.... it was were the executioner was practising his "art"...
Kind Regards,
Philippe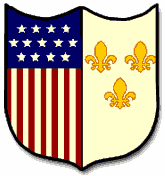 [
www.facebook.com
]
Edited 1 time(s). Last edit at 03/31/2011 03:34PM by Tabba Khady.