Utilities are much cheaper on the French side... The electric bill come every to month and the water bill every three month. We have a three bedroom with a pool on the French side where we live full time (but really occupy one bedroom (since no children....) and use one of the bedroom as an office and the other one as a gym), and the electric is on an average of 50 euros a month and the water as well. The pool pump run 8 hours a day, and all lights are on from 6.30pm to midnight on average, (in the house, and in the garden)...
But on the other hand, if I can allow myself to give you an advice, before worrying about the cost of utilities while "retiring" in St Martin, depending on your citizenship make sure you checked the immigration laws and the possibilities to do so, and have all your paper in order...
Kind Regards,
Philippe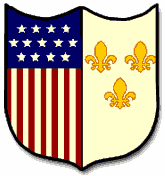 [
www.facebook.com
]
Edited 1 time(s). Last edit at 01/26/2011 07:57AM by Tabba Khady.