My good Friend Barbara is calling me for help...LOL!
So, since I just received her email begging me to take a look at this link here I am...
LOL
Few weeks ago, Barbara sent me this picture asking me my guess. I thought like many of you that it was Mullet bay, because of the radio tower.
First of all, if I increase the size of the picture, I am not sure that those "white stuff" are buildings... specially if you considerate the size of the people walking on the beach almost in front of them and the size of the "white stuff"... Could this white stuff be cars parked along side the beach? If yes, then could this beach could be Maho Beach ? which would explain why we see the tower at the point of Beacon hill, all the other smaller relay tower along side the runway...
I don't know, just another guess...
Kind Regards,
Philippe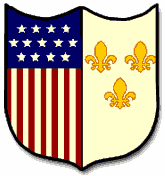 [
www.facebook.com
]