Actually Sanfilip is right... there is no interest to register onto the website and not being a member of the association, and the goal of the mentioned website as well as the original post is to promote the association through the sale of membership (the price list is available on the "store" page)... since advertising and sales are not allowed on gobeach, this one is done and edited...
To keep this a 'friendly' place: by participating
on this forum you grant us the right to remove
messages which in our opinion are inappropriate
or offensive without notice.
No ads please.
Kind Regards,
Philippe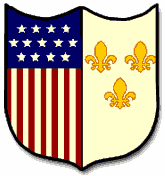 [
www.facebook.com
]
Edited 1 time(s). Last edit at 10/01/2009 07:53AM by Tabba Khady.