WHAT WE DID
Quite honestly, the first week we did very little.
We did help host a wonderful
SXM Lovers Party
at the Iguana Bar at the marina end of the Captain Oliver Restaurant. Very well attended with a great mixture of SXM visitors, who like us, love SXM, and SXM permanent residents. Setting and weather was perfect. Thanks to all who came and added to the enjoyment of the gathering.
Hot Tub
– turned prunny many nights with Wayne and Louise looking at stars, discussing grandkids, and whatever in OBBR Hot Tub.
Casinos
– Since we like playing at
Atlantis
and
Princess Casinos
and since it such a long drive home from those places, we change our schedule this year and would sun in the morning, have lunch at
Beau Beau's
, then go "play" around 2pm Come out and go to Happy Hour or someplace for dinner and be back at OBBR for Hot Tub. Betty did great the first day and paid for her first week of visits. Norm had mixed results.
Celine Cruise
– First time to do this cruise. Enjoyed it, although the beginning was a little iffy
Got muddy, got smooth. Didn't remove my back hair. Wonderful food. Sent Chris and Jennifer the second week during their visit.
DK GEMS
– (2+) Deepti has been watching for Diamond studs for Betty to replace her stolen ones. So had to get those first thing.
Deepti and Kamal have been talking, sending, with Chris and Jennifer since last June or so. Paid off - Chris and Jen got engaged just the day before they came to SXM. Chris had to return an extra diamond that lost out to the final ring selection. So we all decended on DK Gems to look at wedding bands
as well as other baubbles. You know how Deepti likes to try bling on the ladies. Happen to be Tacori Trunk Sale Day,….gee, what kind of luck do I have. Betty decided on a white gold pendant. Chris and Jen, think there are still thinking although there was a beautiful blue sapphire/diamond ring being modeled.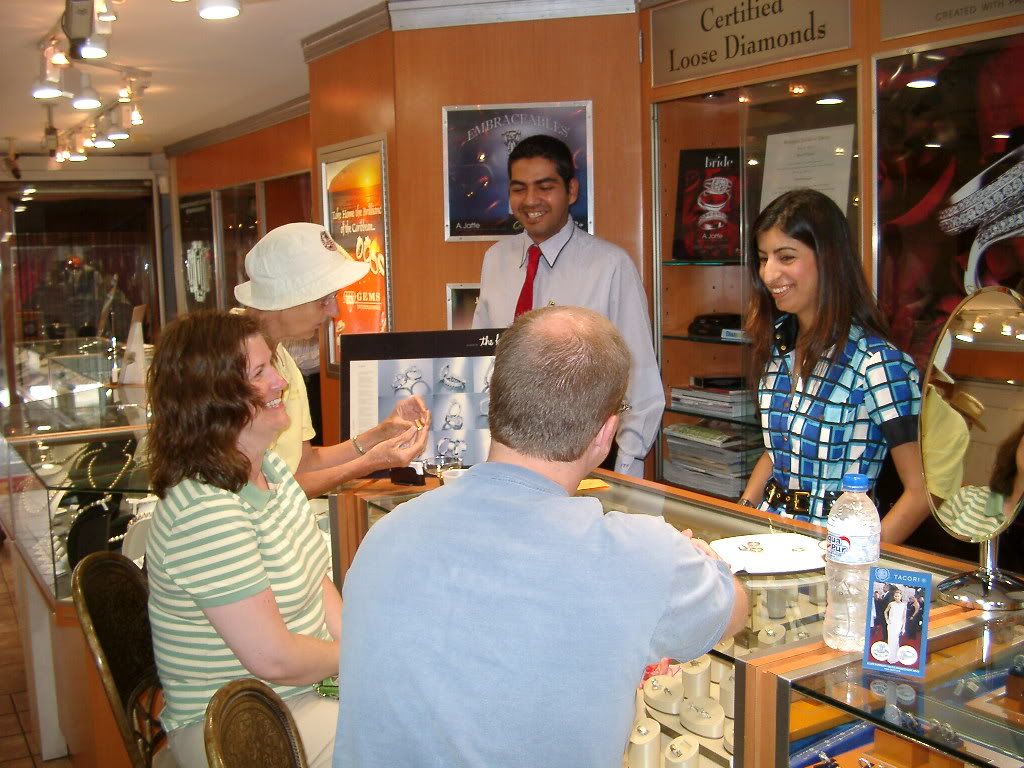 Butterfly Farm
– Hadn't visited in several years. Still a worthwhile and enjoyable activity. One admission is still good for the length of your SXM visit.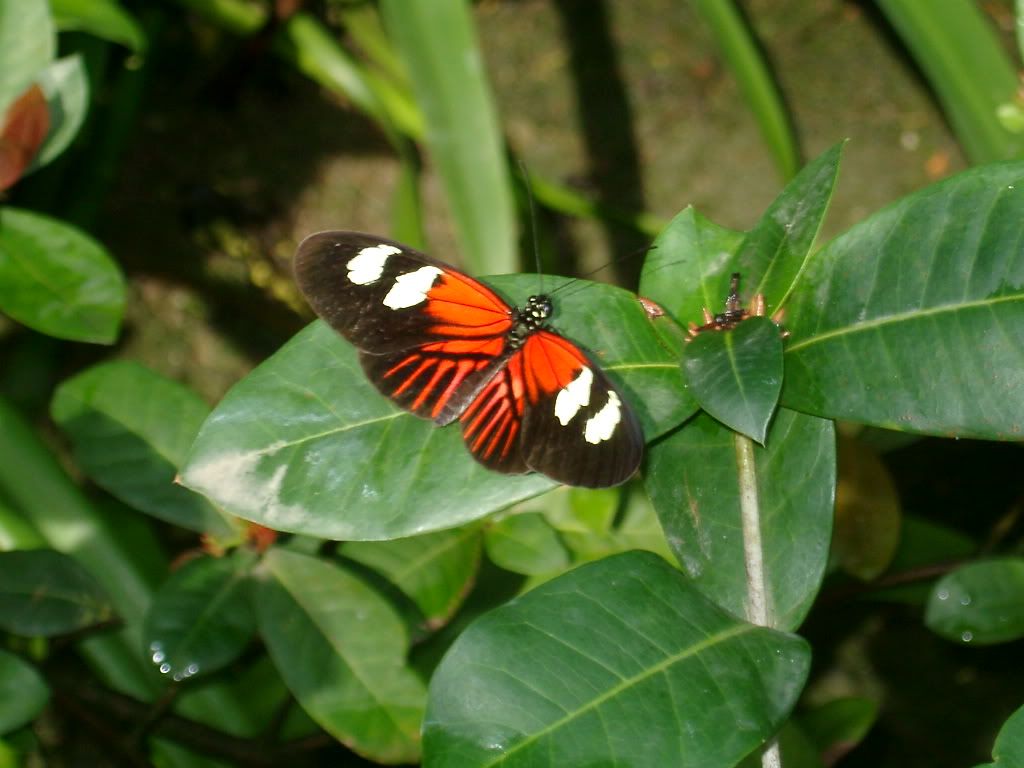 Tickets are now $14,/pp includes a free rum punch.
Bill and Elaine's
– Got an invitation(guess Elaine was drunk) to come visit their new SXM home(condo). The view is awesome.
Not hard at all to understand why they'd move from Conneticut for this view.
Art Fair
– Seems like this annual collection of SXM artists occurs half way between my visit each year. A nice collection of artists. Unfortunately was cut short by rain.
Shopping
– Made shopping trips to
Phillipsburg
and the
Marigot Market
/ both were on nice days. Both provided the necessary gifts we needed for friends and grandkids.