Thanks for all your comments and appreciations...
You cannot imagine how we feel weird about all that, I don't know how to explain... It was a "lost cause" in our mind, the years passed so fast, and that's like in a fraction we are back in time. So many "burried" memories and feelings, bitterness and confusion, just back to the surface and cleaned up out of the mind...like that... finger snap!
Sure, in the "reconnection", there was an orchestration from "beyond"... My sister thought about it immediatly and I can only agree.
It is amazing what life can be made of and/or reserve to anyone... This is one of the reason I never took anything for granted in my life, and sure it changed somehow the person I was supposed to be in the years to come. It explain maybe also, why caractere wise, I am so much a "revolted" person and so emotional about injustices, agressions, "dictation" and abuses of any kind.
Thanks all again, and a special thanks to my Friend Barbara for the link.
Kind Regards,
Philippe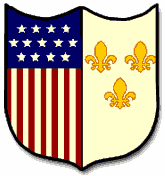 [
www.facebook.com
]