Which would make Pierre B. also Dee's cousin, or it's a more complicated family story?
Actually all photos were taken by my mom, and she was taking slides at that time, so they must all be in our Family house in France. It is interesting that I remembered this story today, since today is my Mom Birthday...Vicky would tell me that there is no coincidence and that was a sign that my Mom sent me! she would have be 79, I barely can beleive it since she was always so young in my eyes, always looked 15 years younger and was so active.
Wendy, you have a great idea.. I didn't thought about checking names on the graves in Marigot or Gd Case.
The new Museum in Marigot is located close to the Catholic Church, in the former Jail (Historical building)
Kind Regards,
Philippe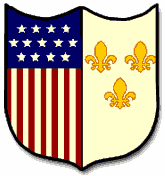 [
www.facebook.com
]