Hi Norm, Hi Barbara,
sorry I didn't responded sooner but I worked all day long again and still at work right now, so I didn't really had time to log on the forum since a couple of days...
Sorry also Norm that I didn't replied yet to your PM, which I'll try to do it as soon as I am done with this reply.
I need to blog about the Iguana Bar and its menu, I wanted to do so since a while but the lack of time forbid me again for doing so... I wanted also to post pictures on the blog of the work I did during the vaccation in september, the way the Iguana Bar look like now versus what it was before, but same thing : no time.... I have to do it this week though.
In the mean time since you asked, here bellow is what we propose on the tapas menu at the Iguana Bar, under reserve of changes...It's pretty extensive though, for now, but it allow people to have smaller dish with their drink during happy hour, or after, without having to sit for a formal dinner in Capt O restaurant... it's more casual and convivial, usually small groups or familly with children appreciate that:
Vegetarian Dip, blue cheese sauce $5.75

Tartine of Tomato, Pesto, goat cheese and Mozzarella, Fresh Basil $7.50

Jalapeno cheddar, whipped cream cheese $6.50

Taquitos & Chimichangas, con Guacamole $5.75

Cod Fritters, Créole Sauce $5.50

Stuffed Crab $5.75

Créole Sausage (2) $5.00

Conch Sausage (2) $5.00

Mixed Créole Plate $10.50

Fried Calamari, marinara Sauce $8.50

Mozzarella sticks, marinara sauce Bâtonnets frits de $5.50

Spicy fried Chicken wings,Blue cheese sauce $6.50

Chicken Sates, peanuts sauce $6.50

Onion rings basket $5.50

French Fries Basket $4.50

Vietnameese Egg Rolls and nuocman sauce $5.50

Steamed Won ton (Pot stickers) dumpling sauce $5.75

Fried Won ton (Pot stickers) soy sauce $5.75

Coconut shrimps, plum sauce $8.50

Fried Shrimps, spicy iguana ketchup $8.50

Steamed Thaï pork shrimps and vegetable Dumplings $5.75

Mini Indian style Samosas, massala sauce $5.50
Sweets :
Litchee coconut soup, fresh mint $6.50

Banana fried egg Rolls, Chocolate Sauce $6.50

Apple Tart & cinamon $7.50
Kind Regards,
Philippe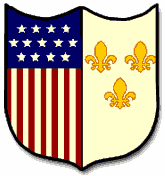 [
www.facebook.com
]