Well the explanation is pretty basic too... Those concessions laws exist in France since very very long time, so the governement considere that they are known from everybody (which is the case in France) and are part of the common life of which people are used to.
So obviously the governement didn't take in consideration of course the lack of knowledge of the French Laws by foreign visitors, but on the other hand the law also say "Nemo censetur legem ignorare" (Nul n'est cense ignorer la loi = No one is supposed to be ignorant about the law) which mean it is the duty of the people to educate themseves about the law (which is the way the governement goes around...), and I guess, in the "people" the visitors are included, considering certainly that the lack of knowledge may be compensated by the vertue of "common sense"...
I myself, when visiting a foreign country, and I did many and many in my short life, I always tried to educate myself about the laws and customs of the place I am going to visit, and thus to avoid any type of missunderstanding or whatsoever... and in case of doubt in a particular situations, I refrain myself from acting or doing anything (including opening by big mouth...), because it is not my place to demonstrate that I know more and better than the people of the country I am in.
I notice that in the USA, most of the laws (or the transcript of them) are posted on signs... In my opinion, it ends up with a "forest" of "NO" signs and you feel that everything you want to do is prohibited in the "deNOcracy"...
I beleive that the reason for is that since it is one same country but with 50 states and then 50 differents laws code, but in fact much more since we need to include the county laws, and the town laws, and the village laws, beside the State Laws and the Federal Laws, and a lot of immigrants coming from different judicial systems it certainly may become confusing including for the citizens ( a/o migrants, visitors,...) of the country to know where they stand in regard of the law in a particular location (which is why there are some sign every where informing the public of what they are allowed or not). In France, the law is pretty much the same all over the territory of the Republic, which why there are no sign indicating it, and why the State considerate that "Nemo censetur legem ignorare".
Kind Regards,
Philippe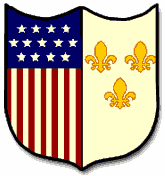 [
www.facebook.com
]