Hello,
I have no news from Barbara, tried to call but apparently the phone lines are down.... Life is coming back to normal slowly, with the usaula fater huricannes chores...: cleaning up, fixing, evaluating...
The storm hit at 3am has projected, but it was stronger than expected. My house was safe, the winds were not coming from the front, but from the back over the mountain, so very little winds impact for what iwas concern. A lot of rain though. The restaurant has some damages of course, we lost part of our canpoy roof on the water front, and some shingle, a lot of trees are down, etc... but we are officially re-opened to public as of 11 am this morning. I satrted to clean up and do some fix up this morning at 7am so we are fine.
Apparently the Dutch side was hit pretty bad and some of my staff called me telling me they cannot come to worked (umm ummm...) because the raods are locked. I heard that Simpson bay had some damage, i do not know the extend of them. I assume there is no electric yet on the Dutch side, which is maybe why we didn't heard from Barbara yet!
It was definitly stronger than what we thought, fortunatly it moved pretty fast so it didn't last very long.
Kind Regards,
Philippe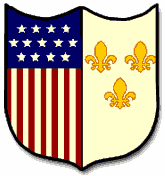 [
www.facebook.com
]