Posted by:
Tabba Khady
(---.53.78.208.dyn-ip.domaccess.com)
Thank you all for your kind comments here and on my blog... The matter of fact is that most of you are my source of inspiration ! You supported us so much at Tabba Khady that when we decided to close it, and when I took over Captain Oliver's, there were no way I would let you down ! It was challenge as I wrote, but so far so good and I expect it will last.
Ummm for the one who do not like snails.. here is "your" challenge ! Come to Capt. O. and try mine! You may be very surprised...close the eyes, don't think it is a snail, imagine something else and try...they are so soft and so fine that they melt in the mouth. Plus the fresh garlic creamy sauce dominate a little bit the escargot taste...
I have a very unique recipe who make it easy for "first timers"
...
This year I decided to maintain the buffet all year round and so far we are doing great ( so great that we require reservation because every saturday we are fully booked with more than 150ish guest).. so except while we are close for vacation in september, the buffet is every saturday night, even on October, but like I said...: please reserve your table!
Kind Regards,
Philippe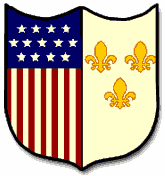 [
www.facebook.com
]