Posted by:
Tabba Khady
(---.52.78.208.dyn-ip.domaccess.com)
Hi, I am Philippe...
to answer you question #2 I would need to know your citizenship, not that it is a sinequanon condition but if you are European Citizen it makes things easier for you with the signing of a lease with a real estate agency... But over all, if you have a legal right of residence through your job on the Dutch side, the French authorities are not to much "regardant" about this, and even if it is not really legal, technically it shouldn't be a problem, because you are legal in one of the two sides of the island. You may also find some house for rent directly from owners... However, on a different point, the cost of living is a bit higher on the French side specially if your incomes are in US dollars and the cost are in Euros.
To answer question #1, you may want to contact some real estate agents on the island... It is always not easy to rent something without seing it, but maybe in the first time, rent for a month something already furnished where you can move in right away on your arrival with your dogs, and then from there look for a long term hpouse for rent, unfurnished. I don't think you are brigging all your furnitures with you in the plane, so they may take few day to arrive in sxm after you... I am sure that Remax, Tendal, Century 21 and other agents have some short term rental listing. Since it is only for short term it would not be a problem if it doesn't fit exactly all your criterias of comfort... well anyway that's the way I see it.
If I can be any more help let me know...
Kind Regards,
Philippe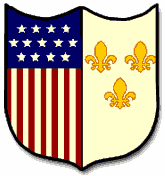 [
www.facebook.com
]