Posted by:
Tabba Khady
(---.55.78.208.dyn-ip.domaccess.com)
Ummm... Didn't thought I was going to comment on this one but maybe someone can "inlight" me...
How is it possible that the "
condos have doubled their values
", if, as it is extremly well described and stated, "
the current gray picture, presently on St. Maarten, is the collapse of the enormous Indigo Bay project in Cay Hill and the closure of the grandiose Barbaron Development at Belair
", "
The lack of purchase interest, at their development, forced them to close down shop
", if "
As we all know, the primary housing market in America is at an all time low", and "This further means that the purchase of vacation homes, in most cases, is not even up for discussion since families are trying to first secure their primary residences back home
" (and we strictly depend on the US market...), "
With the closure of important projects, mass layoffs follow and what follows mass layoffs, in our tiny community, is an increase of crime
", "
Rainbow Beach has also been ill affected by the current economic U.S. crisis
", etc....
Sounds contracdictory to me!
Kind Regards,
Philippe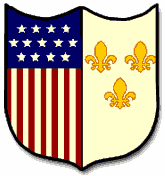 [
www.facebook.com
]