Posted by:
Tabba Khady
(---.54-166.caribserve.net)
There is a big advertisement (half a page...) today in the daily Herald, about the SSBB anouncing the opening of its 2nd location soon ! So no rumor here.
Pinel was just a guess of mine since one of the place there is closed and the original investor was looking to have some money back. Maybe a second location doesn't have to be excatly the same as the original, and since the island has a good turnover of people on daily basis, that's how I guessed.
Sure they won't find another place with sunset and landing on sxm... except if they are going on the ther side of the runway LOL... They just need a location where they are sure a lot of people will be (board walk, Pinel, Orient bay, etc...).
Heard also there was a change of ownership, but this wasn't advertised in the DH so I guess it still a rumor.
Kind Regards,
Philippe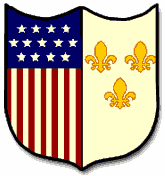 [
www.facebook.com
]