Wow.. Thank you! When I opened this thread, according to its tittle I thought I was going to find a piece of your beautiful Photo Artwork, didn't expected this one...
Well, that's not easy but little by little I am trying to impose the changes I beleive are necessary. It's not my own business, that's the first time in my life that I am working for a company I do not own, so it's a bit more difficult because the majority of the changes have to be submitted and "approved" so I have to use the full force of my "convicting" talent
And this not only with my superior, the owner of the place, but also and mostly with the employees who do not like changes because it breaks their 18 years old routine... I just hope that, like John said, the cook will follows my command even when I am not behind her back breathing over her shoulder to make sure everything in my recipe is respected.
That's one thing I am not able and will never be able to change : the staff... So I have to do with what I have.
Thanks again to all of you for your kind words and support.
Kind Regards,
Philippe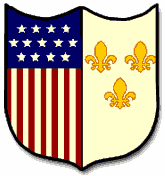 [
www.facebook.com
]