Posted by:
Tabba Khady
(---.60-57.caribserve.net)
Oh boy!... I love that one !...
even though it seems legitimate post since it originate in Dominican Republic.
Lets try to respond but an exact name of the club would help much better to determinate if she will be more than a "dancer".
Like you said she went to work as "only a dancer she swear", and she might be sincere because it is what she was told. But when she arrived at the place to work she may have realised that she would have to work differently.
My recommendation to you : jump in a plane and come down here as fast as you can, and take her back home without blaming her, since her naivety may have been abused... We mostly all know what is done to those girls who come here to work as dancer and are forced to do something else because their boss is a pimp, took their passport away and threat them to denounce them to the immigration claiming they enter illegally. Most of those girl don't have the choice once they are here. They have to do what they are told to do.
Come in the plane, take her back but like I said, don't blame her systematically. Try to know and understand what is happening.
I can't beleive I am responding to this one... I feel like a therapist now LOL
Kind Regards,
Philippe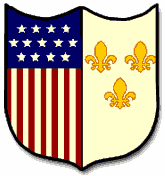 [
www.facebook.com
]