Posted by:
Tabba Khady
(---.49.78.208.dyn-ip.domaccess.com)
It's about one particular company and it's director/manager. It's not in general... Orient Bay, Pinel, Tintamarre are in the Natural reserve, as well as Gd Case and Oyster Pond, and under the rules of thelittoral it is strictly prohibited to parctice commercial nauticals activities.
But, How many jetsky did you saw on Orient bay (natural reserve..), Pinel (natural reserve), Gd case (natural reserve)... ???
Oh oh... But those have autorisation, so they are not endangering the natural environement, because the reef and the coral are strongly protected by the $$$ that those jetsky are living behind them.
This company wasn't equiped with the special $$$ exhaust system, so it was fined.
ummmm in Italy I think there is a name for that... "Rachetto", and the English translation is "racket"
Kind Regards,
Philippe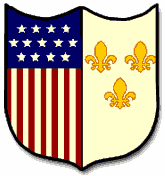 [
www.facebook.com
]