Posted by:
Tabba Khady
(---.49-104.caribserve.net)
Alan, you apply for residency permit under "retirement status". You have to show proof of sufficients income, proof of medical insurance, all type of official documents that must be appostilled. After that if you obtain your permit and relocate, and then decide to start a business you have two solutions:
The first one is to own the business, don't work in it at all, just collect the profits (if there are any) on your bank account, and then
maintain your retirement status
(But you have to remember that you are not allowed to work in your own business - if they caught you working you will be deported no matter if you have a residency permit which is not valid if you work, because it is "retirement status")...
The second is to apply for work permit and relinquish your retirement status, which mean start the processs all over again (without any garranty you will be approved...).
That's the "residency permit roulette"
Kind Regards,
Philippe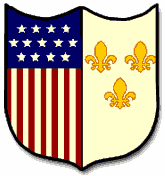 [
www.facebook.com
]