Welcome to St. Eustatius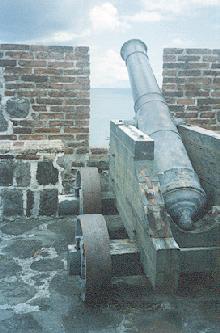 The least known of the Dutch Windward trio, Statia. It has one of the most distinctive profiles of any island in the Caribbean. From a flat central plain the land rises rather abruptly at the hilly north end to 965ft/294m and drops almost directly into the sea. The south end is dominated by the silhouette of The Quill, the crater of an extinct volcano. The leeward side has limestone cliffs and some beach between the hills that fall to the sea. On the windward side the north and south ends are connected by a wide, 2-mi/3.2-km arc of golden-gray sand beach along the ledge of an ancient lava flow. Good trails with numbered signposts lead to rain forests and elfin wookland on the crater rim and down into the vegetation-smothered interior.
Offshore, layers of history lie undisturbed among the corals. The island is haunted by its curious past. In the late eighteenth century, at the time of the American Revolution, this small island was one of the richest free ports in the Americas. But on November 16, 1776, its heyday came to an abrupt end after its Dutch garrison at Fort Oranje became the first foreign port to salute a ship flying the American flag after the United States had declared its independence. The gesture enraged the British, who retaliated by capturing Oranjestad. Once in control, they lured 150 merchant ships into the harbor, confiscated their cargoes, sacked and burned the town, and destroyed the harbor's breakwater.
---
Talk of the Town Hotel
Are you looking for the ideal spot for perfect relaxation? The answer is Talk of the Town, a modern hotel in the heart of St. Eustatius. A two-by-four mile island known for its tranquility and not yet discoverd by mass tourism. The hotel offers spacious, Caribbean style rooms in a beautiful garden setting. Through the central location, all points of interest are within walking distance. While strolling along the roads, it is quite common to meet Statians who greet you by waving their hand or stopping their car and offering a ride
---


                        ROOM RATES
            December 1, 1995 - December 1, 1996

                                  Single       Double
     Superior         1 night      $ 57         $ 72
                      7 nights     $342         $432

     DeLuxe           1 night      $ 69         $ 86
                      7 nights     $414         $516

     Efficiency       1 night      $ 71         $ 88
                      7 nights     $428         $528

All rooms have A/C, telephone, cable TV and private bathroom
All superior rooms (7) are located on the first floor in the main building
The deluxe rooms (9) are situated around the swimming pool in cottages existing of two or three individual rooms.
The efficiences (2) are equipped with a kitchenette.
Breakfast is included in room rate
Rates are in US Dollars
10% service charge and 7% government tax is not included
Extra person $20 per night
Children under 12 years free when staying in the room with their parents